Production Equipment 

            DEN-ON
            Benchtop Rework Systems –

LPMS – USA
www.lpms-usa.com
Low Pressure Overmolding, Semi Auto & Shuttle Machines, Hot Melt Dispensing for removable solder masking, Bostik, Henkel Technomelt, SpectraMelt Polyamides, Mold-Set Design and Mfg, Contract Over-Molding, Design Review services and sales.

NIKON METROLOGY
www.nikonmetrology.com
X-Ray ; 3D, CT for Automotive, Aerospace, Electronics Medical Devices, Military, Research and University Applications. 130Kv / 160Kv ++


SMART SONIC
www.smartsonic.com
Semi & Automatic Stencil Washers; closed loop waste water systems, recyclable media tanks for DI water.
440R —THE ONLY EPA VERIFIED SOLVENT
High Performance Interconnects

HARWIN
www.harwin.com
1.25mm & 2mm linear connectors for Analog, LvDc , Power, RF (Mixed technology);  Mil-I, Aero; Auto; Medical; BOARDWARE: Shield and Grounding Clips, Shield Kits, Metric Hardware, Test Probes
Industrial Oilers & Coolants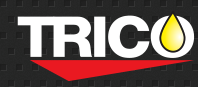 TRICO, INC.
www.tricocorp.com
Cutting Lubricants (synthetic and vegetable), Metered Oilers, Oil handling accessories— Metering Systems, Drum Liquid Levels, Spare parts, Oil Sampling and sampling kits.
Production Supplies & Tools
  MICROCARE M2S

NITTO KOHKI DELVO
www.nittokohki.com/delvo/
Electric Torque Drivers, Mechanical and Programmable Torque settings, Brushed and Brushless. Torques from 0.18LbIn-39.8LbIn.
Screw size from <#3 to #13; Bits; Screw Counters; Torque Meters, Counter Balances and Accessories
Injection Molding Services

LONGZU
www.longzu.com.tw
Plastic Molding, Die Casting & Forging, Sheet Metal Forming, CNC Machining.
50+ years of Experience in Applications for: Automotive; Aerospace; Electronics; ElectronicConnector; Medical; Telecom; Fiber Optics; and Consumer Products.
Design and Fabrication of Molds and Dies. Thermoplastic and Thermoset Plastic Molding – Insert and Double Injection; Aluminum Die Casting and all Metal Stamping Materials.
Certifications: ISO 9001:2008 & PPAP Level lll